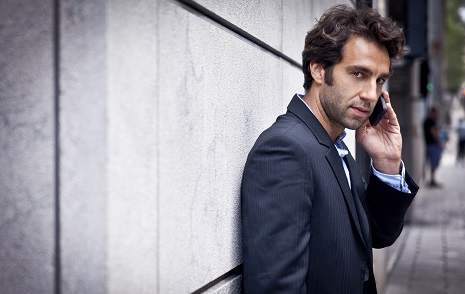 Private Investigator Parramatta
Discover the hidden secrets and truths that can change your life with the help of a professional private investigator.
Looking for a private Investigator in Parramatta? Get the evidence you need to confirm your suspicions with Sydney Private Investigations, specialists in investigations in the following areas:
● Cheating Spouses
● Child Custody Disputes
● Serving Legal Documents
● Monitoring Business Competitors
● Fraudulent Employees
Whether it's a small or large-scale investigation Sydney Private Investigations can assist day or night with licensed private investigators ready to commence surveillance immediately in Parramatta or the surrounding suburbs of Sydney.
Who We Are
At Sydney Private Investigations, we are dedicated to providing top-notch private investigation services in Parramatta. Founded by a team of experienced professionals with backgrounds in law enforcement, we have built a strong reputation for our expertise, commitment, and integrity. With our team of highly skilled private investigators, we have successfully handled numerous cases, assisting our clients in resolving their most challenging issues.
Our Services:
At Sydney Private Investigations, we offer a comprehensive range of services tailored to meet the unique needs of our clients in Parramatta. Whether it's surveillance, background checks, missing persons investigations, infidelity investigations, or corporate services, we have the skills and resources to get the job done effectively. Let's dive into the details of each service:
Surveillance
Our private investigators in Parramatta are experts in conducting discreet and effective surveillance operations. Using cutting-edge technology and strategic techniques, we gather irrefutable evidence to support your case. Our team will meticulously document the activities and interactions of the subject, providing you with the necessary evidence to make informed decisions.
Whether it's monitoring a cheating spouse, fraudulent insurance claims, or suspicious employee behavior, our surveillance services can uncover the truth and provide you with the peace of mind you deserve.
Background Checks
When it comes to personal, professional, or legal matters, conducting thorough background checks is crucial. Our private investigators in Parramatta have extensive experience in gathering accurate and reliable information about individuals. We delve deep into their history, including criminal records, financial standing, employment history, and more. Our meticulous approach ensures that you have all the relevant information to make informed decisions and protect yourself or your business interests.
Missing Persons Investigations
Losing contact with a loved one or struggling to locate a missing person can be a distressing experience. Our private detectives in Parramatta specialize in missing persons investigations, employing proven techniques and extensive resources to locate individuals who have gone off the grid.
We understand the emotional toll and urgency involved in these cases. Our skilled investigators work tirelessly to gather information, follow leads, and leverage their vast network to reunite families and provide closure.
Infidelity Investigations
Infidelity can rock the foundation of a relationship, causing immense emotional turmoil. Our discreet and compassionate private investigators in Parramatta understand the sensitivity of these cases and handle them with utmost professionalism.
If you suspect your partner of cheating, we can help you uncover the truth. Our investigators employ a combination of surveillance, background checks, and digital forensics to gather evidence and present you with a clear picture. We understand the importance of discretion in these cases, and you can trust us to handle your situation with the utmost confidentiality.
Corporate Services
In the business world, information is power. Our private investigators in Parramatta provide a range of corporate services to protect your business interests. From employee background checks and due diligence investigations to intellectual property theft and fraud investigations, we have the expertise to safeguard your company's reputation and assets.
Our team combines excellent investigative skills with a deep understanding of corporate complexities and legalities. We work closely with businesses of all sizes, delivering comprehensive solutions tailored to their specific needs.
Why Choose Us?
When it comes to private investigation services in Parramatta, we stand out from the rest. Here's why you should choose Sydney Private Investigations:
Expertise and Experience: Our team of private investigators brings a wealth of experience and knowledge to every case. With backgrounds in law enforcement and extensive training, we have the skills to uncover the truth.
Discretion and Confidentiality: We prioritize your privacy and confidentiality. Our investigators operate with the utmost discretion, ensuring that your case remains confidential at all times.
Tailored Solutions: We understand that no two cases are alike. That's why we offer personalized solutions to fit your unique requirements. Our approach is adaptable, flexible, and designed to achieve the best possible outcome for you.
Cutting-Edge Technology: We leverage the latest advancements in technology and investigative techniques to gather evidence. From surveillance equipment to digital forensics tools, we employ the best resources available to support our investigations.
Professionalism and Integrity: We are dedicated to maintaining the highest standards of professionalism and integrity in our work. You can trust us to handle your case with the utmost care and respect.
When you choose Sydney Private Investigations, you are choosing a team of skilled professionals committed to unmasking the truth and delivering results.
Contact Us
If you're ready to uncover the truth and take control of your situation, Call now to discuss your situation confidentially with our investigation specialist and we can organise the best solution for you. Whether it's surveillance with agents or the use of spy products from our Spy Shop we will get the proof you need to uncover the truth.
Remember, the truth is within reach. Don't wait—take the first step towards clarity and resolution with Sydney Private Investigations, your trusted private investigator in Parramatta.