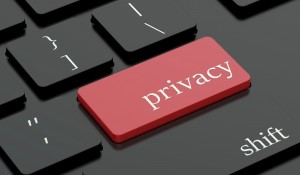 Object of Policy
To acknowledge the importance of confidentiality.
To communicate to the client our recognition of confidentiality.
To state how we use confidential information.
Our obligations under law.
Legislation
Our Master License is issued by the New South Wales Police Force under the Commercial Agents and Private Inquiry Agents Act 2004 (NSW).
We are subject to the Commercial Agents and Private Inquiry Agents Regulations 2006 (NSW).
Personal Information
Our clients provide us with personal information for the purpose of surveillance investigations.
Regulation 12 of the Commercial Agents and Private Inquiry Agents Regulations 2006 (NSW) requires us to keep a record of ;

the name and address of the person by whom the licensee was engaged, and
the nature of the work carried out pursuant to that engagement, and
the name of the person by whom that work was carried out.

Personal information is kept and stored securely. We destroy all personal information specifically related to surveillance after completion of work conducted for the client.
WE DO NOT SELL OR PROVIDE THIS INFORMATION TO ANY THIRD PARTY.
Credit Cards
We do not retain customer credit card information after full payment for products or services has been completed.
We use third party payment gateways such as Paypal and the Commonwealth Bank of Australia (CBA) who also comply with laws relating to the use and storage of credit card information.
Website Tracking
When you visit our website, we may track information about your usage and visit, and store that information on web server logs, which are records of the activities on our site. Our servers automatically capture and save the information electronically. Some examples of the information we may collect include

Your unique Internet protocol address
The name of your unique Internet service provider
The city, state, and country from which you access our website
The kind of browser or computer you use
The number of links you click within the site
The date and time of your visit
The web page from which you arrived to our site
The pages you viewed on the site
Certain searches/queries that you conducted via our products and/or websites

The information we collect in usage or web server logs helps us administer the product and site, analyse its usage, protect the product and/or website and its content from inappropriate use, and improve the user's experience.
WE DO NOT SELL THIS INFORMATION, OR PROVIDE IT TO ANY THIRD PARTY.
Third Party Services
We use analytics tools provided by Google. The data collected enables us to understand visitor activity and how we may improve our products or website. The data that is collected does not enable any user or visitor to be personally identified.
If you prefer to save these information, here is the PDF document.